Encouraging Employee Creativity to Meet Your Innovation Goals
12 min read • 28th February, 2022

Jithin Prem
Digital Marketing Executive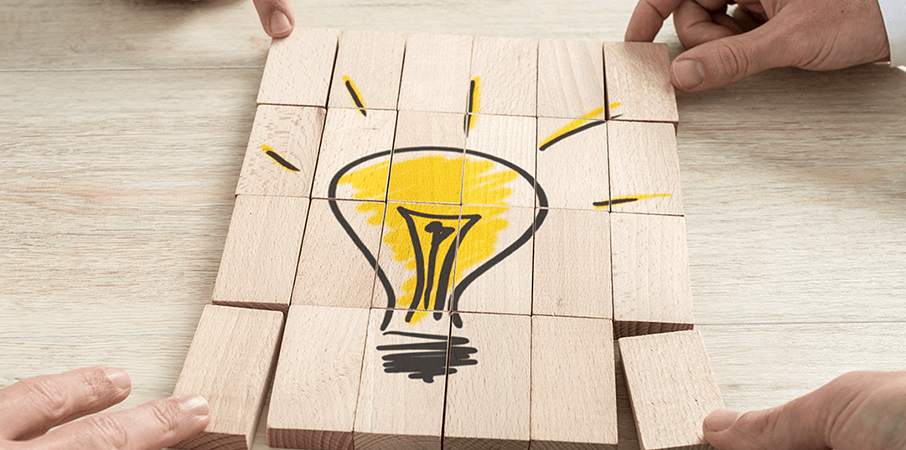 Why fly off into the horizon when the excellent is right in front of you? Most of your employees want to be a part of your company's future as well. You should engage them to put their imagination and inventiveness to productive use.
As organizations recognized that the most innovative ideas emerge from the most surprising sources, creativity became the aim for many. Modern firms don't rely on research and development departments to foster innovation. Instead, they draw into the collective knowledge of all their employees. Employees that are innovative are crucial to ensure that your organization is zealous about its market position. Innovation enables businesses to stay competitive. However, to encourage employee innovation, it is crucial to motivate your employees.
Why should you do this? Different perspectives or suggestions can stimulate innovative ideas that promote the generation of new products and processes that will enhance your productivity and your organization's economic growth.
"Creativity thrives in a diverse environment. We need to elicit the greatest ideas from all levels of the organization and implement them into our business procedures."
Ways to Encourage Workplace Innovation and Creativity
• Create an environment that encourages
It's up to your company's leadership to create a culture that encourages employees to think outside the box and go above and beyond their regular responsibilities. In addition, PCI's 15 percent time policy (which allows every staff member to use up to 15 percent of their time to come up with innovative ideas), which is comparable to " Google's 20 percent time, (Google's 20% Time allowed engineers to spend the equivalent of one day a week working on a personal project without having to justify it to anyone. Gmail, Google maps, AdSense, Google Talk and many other products were born from this scheme)" can encourage employees to create in ways that support your organization's goals.
• Solicit suggestions
Ask your employees to propose their ideas if you want to encourage creativity and innovation. You can also set up an internal procedure for submitting them. Create an environment where each employee can pitch an idea within a certain time and offer rewards to encourage people to contribute.
• Identify innovation in your company
It's essential to have clear criteria in place to assist measure ideas and success as you collect ideas and integrate innovation into your strategic plan. This will also assist you in communicating your team goals for the future and culture.
• Provide encouragement
Anyone can think of a more appropriate concept, but not everyone will have the ability or knowledge to carry it out. You might choose innovation experts or supporters who can encourage, support, and guide other teammates who bring ideas.
• Empower employees to be innovative.
Form teams committed to coming up with new innovative ideas and putting them into action, if possible. Allow them the liberty they require to execute these projects successfully.
You must build a framework that draws out the brilliance residing in your employees to stimulate creativity and innovation within your organization. Let them know that their innovation is a top priority for the company.
As employee innovation becomes more and more popular, the demand for idea management tools too increases. Organizations require a central spot to collect ideas as well as methods to help initiatives progress from concept to implementation. One such technology is an ideation platform, which is often used to encourage employees to share their ideas and turn them into solutions.
An assessment of the variables that drive employee innovation is essential to improve our understanding of how to effectively support and nurture inventive activities at work. Individuals' creative abilities and their use in businesses, as well as at the social and global levels, have become highly significant.
Employee innovativeness is defined as an employee's willingness to engage in innovative behaviors, which include behaviors connected to the innovation process such as idea development, promotion, and realization, with the goal of producing inventions.
Conclusion
Open innovation is a relatively new idea that offers a variety of benefits depending on the approach chosen. You must not overlook the indoctrination of your own employees. As you can see, the list of advantages are extensive. This method of designing and testing new items for the market is, ofcourse, problematic. At this point in time, you can learn about the drawbacks of employee innovation. Finally, consider a powerful title if you wish to implement an operational recommendation in your organization. Because the phrase "business suggestion" has become so dusty that it could inspire your employees' creativity.
---
About the Author

Jithin Prem
Digital Marketing Executive
Jithin Prem is a digital marketer and aspiring writer who enjoys writing thought-provoking blogs, articles, and marketing articles. His content is easy to interact with and connect with, providing readers an incentive to stick around. Football, travelling, and movies keep his interests and enthusiasm alive, in addition to inventing the latest marketing techniques and learning new things.
Comment
Leave a Comment and interact with the readers of this blog for future references